HEALTH AND SAFETY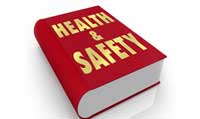 Travelling to Jammu and Kashmir is pleasant and safe as long as you take care of certain things. The place is safe to visit and free from major diseases, however, a change of climate or temperature can cause health problems. Therefore it is necessary to take precautions while on a tour to Kashmir.
Jammu Kashmir has a relatively cooler climate than other places. Due to the influx of a number of tourists and efforts to accommodate them, a lot of pollution has set in the place. It is therefore necessary to take necessary precautions to prevent yourself from cold or flu.
It is advisable to wear sufficient clothes even at the peak of summer and also cover your head in mornings and evenings. Always drink mineral water, which is available in packed bottles in the market. Use the water available in the hotels for bathing and washing purposes but not for drinking. Do not drink water from slow moving streams, lakes or dams.
Avoid spicy food in the initial part of your tour. People in Kashmir love food and a lot of spices are used in the preparation of Wazawan. Be patient for a few days and then relish the king of dishes here. Do not eat raw food and eat only fresh fruit after removing their peels. Avoid buying food from street vendors, particularly uncovered ones. Avoid cold food items as much as you can.
Take sufficient warm woollen clothes along even if you are travelling in summer. The temperature in the hill stations can be chilling at times and you may end up catching a cold. Rain coats are advisable as in these hill stations rain can start unexpectedly at any time of the day and year. Keep your heads covered in the hill stations.
In case of emergency, do not hesitate to visit a doctor. Doctors in the state are well experienced and professional. If you are taking any medicine for some illness, do not forget to bring the medicine along. Medicines are readily available in Kashmir, but under different brand names.
Wash your hands as often as you can. Bring toilet paper rolls with you as these may not be available outside the city. Soaps, toothpastes and other daily use articles are easily available.
A few of the tourist stations in the state are located close to the Line of Control, so take care not to stray too far and always take a guide to these places. Passes are needed to access some areas of the valley, so make sure to obtain one from the concerned departments before you leave, to avoid any inconvenience.