Mughal Gardens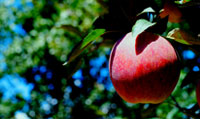 Kashmir's natural beauty remains unparalleled in the world. The majestic mountains, lush green meadows, beautiful gardens, the dancing springs, furious rivers, scintillating lakes andthe moderate climate of the place makes it a place that finds no match in any part of the world. Apart from naturally blessed beauty, however, Kashmir valley has been fortunate enough to come under the rule of some of the most famous beauty lover rulers, The Mughals. Mughal dynasty ruled Kashmir for a long period of time and during that time they did everything to make beautiful the already beautiful Kashmir. Of all the efforts for the beautification of the valley, one thing that stands out is the laying of the
Mughal Gardens
, throughout the length and breadth of Kashmir valley. The gardens have been made artistically at some exquisite places making them a perfect paradise. There are many Mughal gardens in Kashmir valley. The most famous among them are Nishat Garden, Shalimar Garden and Achabal.
NISHAT GARDEN
Nishat garden is the most famous Mughal Garden of Kashmir Valley. It was laid in 1633 AD by the brother of Mughal Queen Noor Jahan, Asif Khan. The garden lies at the foot of the Zabarwan Hills, which provide it a majestic backdrop. Nishat Garden offers a panoramic view of the world famed Dal Lake. The garden is laid over an area of around it. it is bounded by strong stone walls on its sides. The garden is sloping. An artificial water channel runs right through the middle of the garden, and the sloping channel gives it a look of waterfall. The channel has fountains in it. The water channel empties into the Dal Lake. Huge chinars, lush green parks, and a variety of beautiful flowers and other trees adorn the garden.
This garden is a favourite with the local as well as foreign tourists. People from nearby areas in Kashmir valley visit the garden in the evenings. The garden witnesses a huge rush of tourists throughout the spring summer and autumn season. However, the garden remains closed on Thursdays for maintenance and cleaning purposes. Just outside the gate of the Nishat Garden is a busy market and a ghat, where you can board a shikara boat for a ride in the Dal Lake to Char Chinar or Hazratbal and many other places.
Transport to Nishat Garden is readily available from the city centre Lalchowk and the journey takes almost 30 minutes. The atmosphere is beautiful and the drive goes via the famous boulevard road along the Dal Lake, which dominates the major part of the drive. Alternatively you can take a bus to Hazratbal, from where you can board a bus for Nishat Garden. From Hazratbal you can also take a Shikara to Nishat Garden, which is a more beautiful access to the garden.
SHALIMAR BAGH
Shalimar Garden is located close to Nishat Garden. It is yet another beautiful garden laid by the greatest lover of nature and beauty, Mughal Emperor Jehangir, Son of Akbar the Great, in1619. This garden looks quite similar to Nishat Garden as it also has Zabarwan hills in the backdrop, a water channel in the middle lined by fountains. The water from the fountains, reflecting the sunlight come down in amazing rainbow colours. This garden is also sloping and thus the water channel forms artificial waterfalls at places. Huge chinars, flower beds, trees, parks also adorn this garden. Shalimar Garden is located towards the north-east of the Dal Lake. ShikaraGhat is located outside the gate of the garden as well.