JAMMU AND KASHMIR RELIGION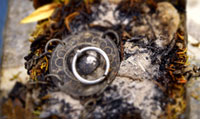 Like everything else, the religion also varies in the three divisions of Jammu Kashmir. People in Kashmir valley are predominantly Muslim, in Ladakh they are Buddhist and in Jammu people practise Hinduism. Religion in
Jammu and Kashmir
is one of the many attractions in the state.
Islam in Kashmir came through many Sufi saints, who came to Kashmir during 14th century AD. Many shrines have been made in Kashmir dedicated to these Sufi saints. The shrines are located throughout Kashmir valley. The most important and famous Shrine is the Hazratbal Shrine, located on the banks of the Dal Lake. The sacred hair of Prophet Mohammad (PBUH) is preserved in the shrine. Among other important shrines includethe Chrar-i-Shareef
Sufi Shrine
, Mukhdoom Sahab Shrine, Khanqah, Dastgeer sahib Shrine. The valley practices a pure form of Sufism, which came here from Iran with the Sufi saints. Sufi music in Kashmir is among the most famous cultural attractions in Kashmir.
Buddhism is the predominant religion in Ladakh, which is very close to Tibetan Buddhism. Ladakh has carefully preserved the purest form of Tibetan Buddhism. Buddha is worshipped as a deity who has attained Nirvana (freedom from the cycle of birth and death). Various incarnates of Buddha, known as Bodhisattvas, are also worshipped in Monastries in Ladakh. Dalai Lama is considered to be the supreme spiritual leader of the Buddhists. The religion here is very old and people are extremely passionate about it. Numerous monasteries and shrines to Buddhist Gods have been set here even in the remotest areas. Some of the areas in Ladakh remain cut off from other areas for most part of the year and thus preserving their heritage without any interference. People in Ladakh celebrate many religious festivals during the year, which are celebrated according to the Tibetan Lunar Calendar. Buddhism in Ladakh is believed to have come from two sources:
1st and 2nd centuries AD - when the place was ruled by local chiefs who governed small principalities.
10th - 11th centuries - with the setting up of the Namgyal dynasty in the 10th century, Buddhism received the king's support and thus spread quickly.
In Jammu, Hinduism prevails. Jammu city is known as the city of temples. Some of the most important temples and pilgrimage centres of Hindus are located in Jammu. Thousands of people from all over India come for pilgrimage to Jammu every year. Like in other parts, people in Jammu are also passionate and conservative about their religion.
Different religions are predominant in different divisions, however, the religions are not exclusive to particular places and the religions practised do not end here. Considerable numbers of Hindus reside in Kashmir as well and many areas in Jammu are predominantly Muslim. Many important temples and Hindu pilgrimage centres are placed in Kashmir valley. Many areas in Ladakh are also Muslim majority. Besides Sikhism is also practised in the state with many important Gurduwaras located here. Religion in Jammu Kashmir is central to the lives of the people here.